Welcome to my website. It is mostly put together for my genealogy (the tree plus other findings) and old family photos. To contribute to family photos, go to the galleries page, to contribute to the family tree is a separate pull-down menu since it uses unique software. The tree requires one login and the photos requires another. This is on purpose, I apologize for the inconvenience.
The Coat of Arms given to Anthony Tipton by King Edward I for slaying the Prince of Wales during the Welsh uprising at the Battle of Snowden in 1282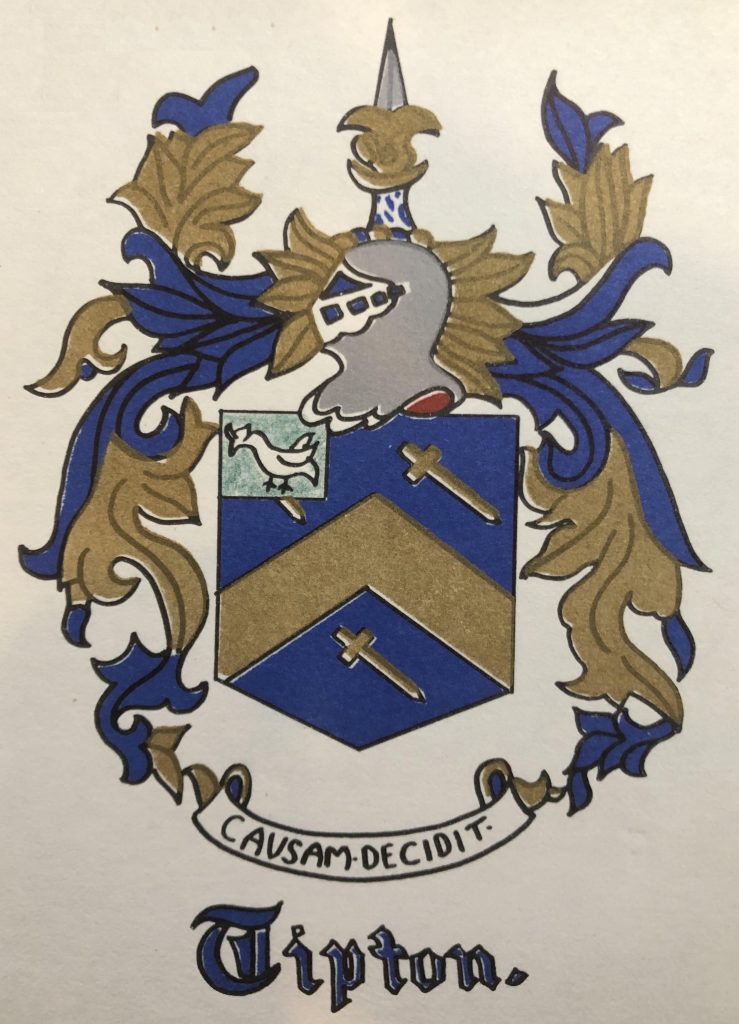 Come, look with me inside this drawer,
In this box, I've often seen,
At the pictures, black and white,
Faces proud, still serene;
I wish I knew these people
These strangers in the box.
Their names and all their memories
Are lost among my socks;
I wonder what their lives were like,
How did they spend their days?
What about their special times?
I'll never know their ways.
If only someone had taken time
To tell who, what, where and when,
These faces of my heritage
Would come to life again.
Could this become the fate
Of the picture we take today?
The faces and the memories
Someday will pass away.
Make time to save your stories;
Seize opportunity when it knocks,
Or someday you and yours could be
The strangers in this box!

-author unknown
Thank you visiting my site.